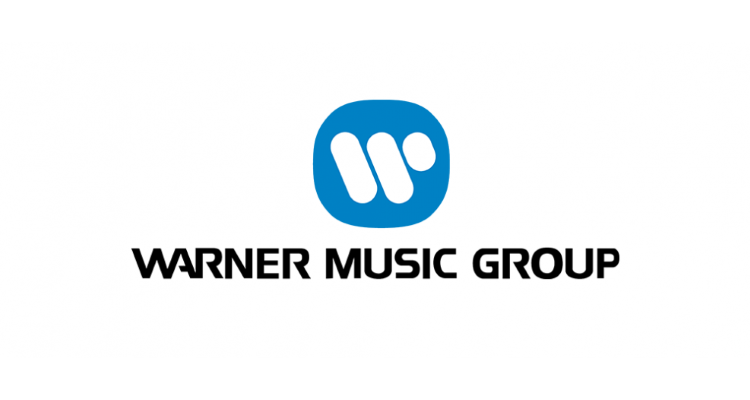 Warner Music Group (WMG) et POAP Inc., un "protocole Web3 de premier plan" et créateur de "souvenirs numériques", ont officiellement signé un accord de partenariat.
Le label Big Three et la startup de quatre ans ont dévoilé aujourd'hui leur "premier" pacte. Les POAP (prononcés "Poh-ap"), abréviation de "Proof of Attendance Protocol", sont décrits par les entreprises impliquées comme des "souvenirs numériques frappés comme NFT pour célébrer les moments remarquables de la vie".
« Les POAP, les objets de collection, sont des NFT frappés dans le cadre du contrat intelligent du protocole de preuve de présence », selon le site Web de la société éponyme. "Chaque POAP est un enregistrement numérique détenu par les collectionneurs en tant que prouver qu'ils ont assisté ou participé à tout événement physique, virtuel ou spirituel ; Le POAP peut servir de jeton qui qualifie son collecteur pour une utilisation future potentielle.
"Les POAP sont un cadeau des émetteurs aux collectionneurs qui reconnaissent les contributions intangibles (mais inestimables) que les membres d'une communauté apportent à la santé collective de l'organisme social sous forme de temps, d'énergie, d'attention, de participation, de bonne volonté, de talent et autres. formes d'activités prosociales », révèle la même source.
Avec ces spécificités opérationnelles à l'esprit, Warner Music Group et POAP sont sur le point de lancer leur accord sur la tournée Khaza du rappeur Kevin Gates. Ceux qui assisteront à l'exposition d'artistes d'Atlantic Records le samedi 16 avril prochain recevront un POAP, a déclaré Warner Music.
Plus largement, plus de 4,5 millions de POAP ont été délivrés à plus de 500 000 "collectionneurs" à ce jour, selon les entreprises, et POAP a annoncé qu'il avait dirigé des "largages ponctuels" avec des sociétés comme Lollapalooza, Adidas, Budweiser et Fox. En janvier 2022, POAP a terminé un tour de table de 10 millions de dollars et l'auteur-compositeur-interprète Oliver Tree est devenu le premier artiste WMG à proposer des POAP à ses bailleurs de fonds.
Contrairement aux talons de billets, aux marchandises et aux souvenirs qui accompagnent la participation à des concerts et à d'autres événements de divertissement en direct, les POAP connectent les propriétaires "à toute une communauté en ligne de personnes partageant les mêmes idées" et leur donnent "l'accès aux futures récompenses des exposants, telles que les parachutages". , tombolas, salons de discussion privés, contenu exclusif et plus encore », selon WMG et POAP.
Par conséquent, dans un communiqué, Oana Ruxandra, Chief Digital Officer et EVP of Business Development de Warner Music Group, a vanté le potentiel perçu des POAP.
"Les ponts que les POAP créent entre nos identités numériques et nos vies physiques fournissent une couche tangible à nos expériences et à nos souvenirs", a en partie laissé entendre Ruxandra. « La musique a toujours été très contextuelle : qui nous sommes et ce que nous faisons affecte la façon dont nous percevons un disque. Les POAP offrent aux artistes et aux fans de nouvelles façons de capturer des moments ensemble pour toujours.
Et dans une déclaration qui lui est propre, la directrice de l'exploitation de POAP, Isabel Gonzalez, a évoqué les avantages perçus de l'offre de son entreprise par rapport aux talons de billets susmentionnés.
"Laisser tomber un POAP offre aux artistes une façon amusante de célébrer un spectacle qui est bien plus permanent qu'un talon de billet. Les souvenirs sont beaucoup plus difficiles à perdre lorsqu'ils sont imprimés sur une blockchain – et une fois que les artistes seront prêts à approfondir le potentiel des technologies Web3, les POAP permettront à leurs fans de faire partie de ce voyage ", a partagé le président de mytholoG Gonzalez.
À la fin du mois dernier, Warner Music a signé un accord pour mettre des pistes sous licence à la disposition des développeurs de jeux vidéo, après s'être associé en février avec "le principal développeur de jeux blockchain Splinterlands" et un "partenaire de lancement" qui a nommé la "première expérience inspirée du jeu" de Peloton. .