Cliquez pour agrandir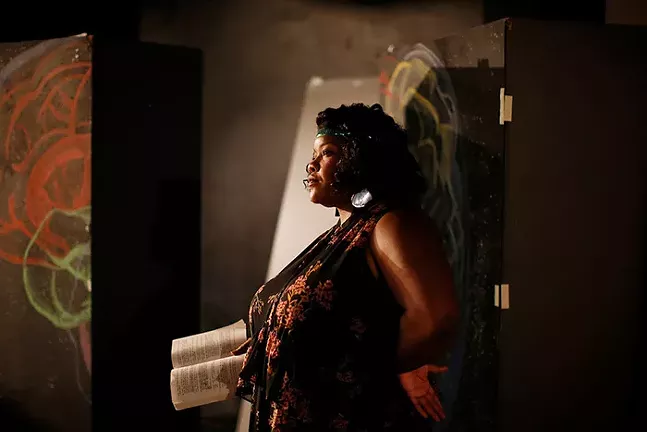 La Society of Architectural Historians accueillera un groupe d'artistes de Pittsburgh, de dirigeants civiques et d'autres à un panel sur la façon de mieux aborder le développement dans la ville.
L'organisation nationale axée sur l'avancement de l'étude, l'interprétation et la conservation de l'architecture, du design, des paysages et de l'urbanisme tiendra sa conférence internationale annuelle à Pittsburgh du mercredi 27 avril au dimanche 1er mai. Dans le cadre de l'événement, SAH présentera "Elevating Voices: Pittsburgh Reckonings, Renewal, Repair", panneau décrit comme bRassembler des dirigeants communautaires, des militants de quartier et des artistes pour explorer comment une plus grande «diversité des voix» peut faire partie intégrante de la formation de l'avenir de Pittsburgh.
L'événement aura lieu le samedi 30 avril au Frick Pittsburgh.

«Alors que Pittsburgh évolue d'une ville de l'industrie lourde à une ville axée sur la haute technologie, l'enseignement supérieur et les soins de santé, l'un des plus grands défis consiste à combler les disparités entre les communautés les mieux placées pour participer à cette nouvelle économie et celles qui ont souffert de ne pas renforçant encore des décennies de désinvestissement », a lu une description de SAH pour le panel.« La récente élection d'Ed Gainey, le premier maire noir de Pittsburgh, promet une vision de la future ville dans laquelle le gouvernement de la ville répond aux besoins fondamentaux et favorise un plus grand sentiment d'appartenance pour tous ses citoyens. Comme le résume le site Web de la campagne de Gainey, "Nous pouvons construire la ville de Pittsburgh pour tous lorsque nous commençons par ceux qui restent".
Le site Web de SAH indique que l'événement global réunira des membres de SAH du monde entier pour "partager de nouvelles recherches sur l'histoire de l'environnement bâti". Le programme comprend "37 conférences, des conférences liminaires, des réceptions sociales, un séminaire municipal et des visites architecturales dans la région de Pittsburgh".
Elevating Voices mettra en vedette un éventail de voix représentant la communauté noire de Pittsburgh. Parmi eux se trouve Jonnet Solomon, directeur d'une organisation à but non lucratif travaillant pour sauver la maison négligée de la National Negro Opera Company à Homewood. Vanessa German, artiste en résidence de The Frick, prendra également la parole, ainsi que l'artiste multimédia basé à Pittsburgh Njaimeh Njie et le cinéaste Chris Ivey, qui a documenté et soulevé des inquiétudes concernant le réaménagement rapide du quartier East Liberty de la ville au fil des ans pour avoir.
Également sur le panneau est Bill Bates de l'école d'architecture de l'Université Carnegie Mellon, Karen Abrams, directrice du département d'urbanisme de Pittsburgh, et Andrés Franco, directeur exécutif de la ville d'asile.

---
"Voix édifiantes: comptes de Pittsburgh, renouvellement, réparation." 9h-12h

Sam 30 avril.

Le Frick Pittsburgh.

7227, rue Reynolds,

pointe brise. 10 $.

vu.org/2022