Vous voulez en faire plus cette semaine ? Découvrez les dernières nouveautés du calendrier Gambit sur calendar.gambitweekly.com.
"ASCENSION pour la Terre Mère"
Le Jour de la Terre, la Melange Dance Company a créé sa pièce de théâtre "RISE for Mother Earth", qui raconte l'opposition de Sharon Lavigne et RISE St. James à Formosa Plastics construisant une usine chimique dans la communauté. La violoniste des Cenelles Denise Frazier fait également une apparition alors que l'histoire se déroule en vignettes. La représentation a lieu en plein air dans l'amphithéâtre du Sydney and Walda Besthoff Sculpture Garden. Les participants peuvent apporter des chaises et des couvertures. Les représentations ont lieu les vendredi 22 avril, dimanche 24 avril et mardi 26 avril à 20h. Billets 20 $ à 30 $ via boldtypetickets.com.
TU
Après plusieurs sorties d'EP très acclamées et quatre Grammy Awards et de nombreuses autres nominations, la chanteuse HER a finalement sorti son premier album studio l'année dernière. "Back of My Mind" a été nominé pour l'album de l'année aux derniers Grammys, mais HER a remporté son cinquième Grammy pour la chanson "Fight For You". HER est actuellement en tournée avec la chanteuse montante Marzz et se produira à Champions Square le dimanche 24 avril à 19h30. Les billets commencent à 35,50 $ sur champions-square.com.
Lunettes Nikki
L'humoriste Nikki Glaser a eu ses propres émissions spéciales sur la comédie, a rôti Rob Lowe sur Comedy Central, est apparu dans des émissions de MTV et a animé l'émission de télé-réalité de HBO Max FBOY Island. Premières sur E! le 1er mai. Glaser se produit au Fillmore le jeudi 21 avril à 19h00. Les billets sont disponibles sur livenation.com.
_thesmoothcat & la 9ème vie
_thesmoothcat est un surnom approprié pour le rappeur de la Nouvelle-Orléans Joshua Henderson. Il offre des rimes intelligentes avec un flux sans effort et des vibrations décontractées, et son groupe, The 9th Life's soul et jazz-influed background, rend d'autant plus facile de s'enfoncer. _thesmoothcat & the 9th Life sortent leur nouvel album, Foundation, avec un show le mercredi 20 avril à 19h au Humidity Skate Shop. L'entrée est gratuite avec inscription sur eventbrite.com. Pour plus d'informations, visitez Instagram, @_thesmoothcatandthe9thlife.
Tournée de retrouvailles No Limits
Master P ramène No Limit Records à la maison avec une tournée de retrouvailles le vendredi 22 avril à 19h au Smoothie King Center. Rejoindre Master P au concert seront des vétérans de No Limit – et des icônes du hip hop de la Nouvelle-Orléans – Mystikal, Mia X, Silkk the Shocker, Fiend, Choppa et Mr. Serv-On ainsi que Juvenile (qui est sur le disque de Cash Money). Les Ying Yang Twins sont également au programme en tant qu'invités spéciaux. Les billets commencent à 79 $ sur smoothiekingcenter.com.
Big Chief Brian & Nouveau Bounce
Le grand chef Brian Harrison Nelson des Guardians of the Flame mélange le New Orleans Bounce, les traditions de percussions africaines, la musique indienne Black Masking et le jazz contemporain dans un style appelé Nouveau Bounce – un nom inspiré de l'album de son oncle Donald Harrison Jr. Nouveau est devenu Schwingen ." Le samedi 23 avril, Nelson présentera un nouveau spectacle mettant en vedette la musique Nouveau Bounce, des danseurs, des tambours africains et un DJ. Le spectacle mettra également en vedette l'artiste Queen Cherice Harrison-Nelson et Malik Bartholomew de Know NOLA Tour parler de la culture des Indiens du Mardi Gras et leur influence sur la musique de la Nouvelle-Orléans en général. Le spectacle commence à 19 h. Les billets coûtent 15 $ sur broadsidenola.com.
"Bébés au chocolat"
Dans la comédie/fantaisie du réalisateur Stephen Winter en 1996, un groupe d'activistes genderqueer combat des politiciens conservateurs et cherche à dénoncer la corruption à New York à l'époque de l'épidémie de VIH/sida. Winter participe à une séance de questions-réponses après la projection. Patois New Orleans International Human Rights Film Festival présente la projection et le produit de la campagne Transcending Women and Real Name Campaign New Orleans. À 19h le mardi 19 avril au Broad Theatre. Visitez patoisfilmfest.org pour des billets et des informations.
Jerry Cantrell
Le son du premier groupe grunge de Seattle, Alice in Chains, mettait en vedette la voix de Layne Staley et la guitare obsédante de Jerry Cantrell, qui était le principal auteur-compositeur du groupe et également chanteur sur de nombreux morceaux. (Staley est décédé en 1998). Cantrell a sorti un certain nombre d'albums solo, dont Brighten l'an dernier. Cantrell se produit au Fillmore le mardi 19 avril à 19h. Billets 45 $ à 75 $ sur livenation.com.
Quintette de cuivres américains
L'American Brass Quintet – une combinaison de trompettes, de trombones et de cor français – s'est taillé une place dans la musique de chambre pour cuivres. Le quintette interprète un programme mêlant compositions modernes et pièces basées sur le chant grégorien et la musique de l'Angleterre élisabéthaine et jacobine. Friends of Music présente le spectacle le lundi 25 avril à 19 h 30 au Dixon Hall de l'Université de Tulane. Les billets sont disponibles sur freindsofmusic.org.
A travers nos yeux
Dancing Grounds et le Contemporary Arts Centre présentent le huitième festival annuel basé sur la danse pour les jeunes locaux sur le thème 2022 Through Our Eyes. Les temps forts incluent un dîner Teen Night et une soirée dansante avec Big Freedia le vendredi 22 avril. Le samedi, le Family Day comprend de la danse, du yoga, des séances de conditionnement physique, des ateliers d'art et des spectacles. Les événements ont lieu au CAC et l'entrée à la plupart est gratuite. Visitez cacno.org ou Eventbrite.com pour plus d'informations.
Festival de la cuisine philippine
Le Southern Food and Beverage Museum et le consulat de la République des Philippines organisent un événement mettant en vedette des vendeurs éphémères philippins le samedi 23 avril de 12 h à 16 h au musée. Il y a aussi un bar payant. L'entrée est gratuite, mais l'inscription est obligatoire. Réservez vos billets sur Southernfood.org.
---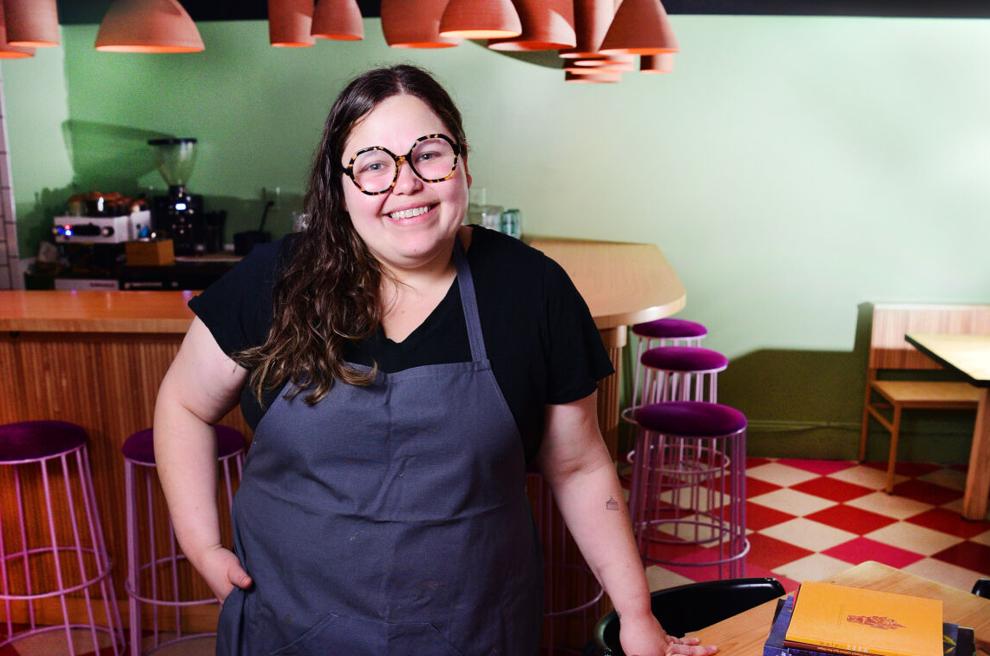 La nostalgie est l'un des ingrédients des plats d'Ana Castro à Lengua Madre