Harrison Birtwistle, l'un des plus grands compositeurs britanniques, est décédé à l'âge de 87 ans. Les compositions résolument modernes de Birtwistle – des grands opéras grandioses aux pièces intimes pour piano solo – dominent la musique britannique depuis plus de cinq décennies. Il est né à Accrington en 1934, a joué comme jeune clarinettiste dans des orchestres de théâtre et a commencé à composer. Il a étudié à Manchester au Royal Northern College of Music où, avec ses camarades Alexander Goehr et Peter Maxwell Davies, il a fait partie d'une explosion de créativité musicale et a appartenu à un groupe autrefois surnommé la «Manchester School».
Son premier opéra de chambre, Punch and Judy, a été créé au Festival d'Aldeburgh en 1968, et la légende veut que la violence de son histoire et de sa musique ait indigné une grande partie de son public, y compris le fondateur du festival Benjamin Britten, qui semblait partir pendant l'entracte. (Birtwistle lui-même a dirigé une reprise de l'opéra au Festival en juin 1991.) Le Triomphe du temps, 1972, inspiré d'une gravure sur bois du même nom de Pieter Bruegel l'Ancien, a assuré sa réputation internationale et reste l'un de ses meilleurs. oeuvres célébres.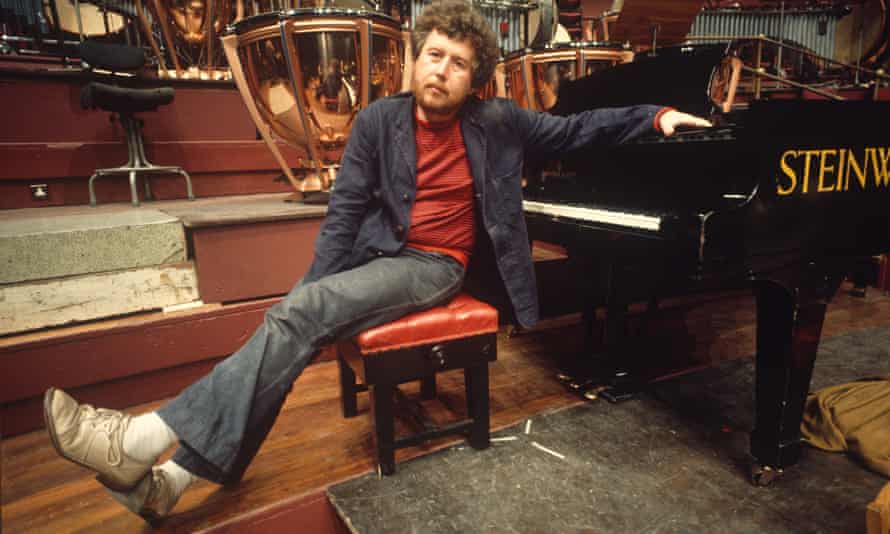 En 1975, Birtwistle devint directeur musical du nouveau Royal National Theatre de Londres, où il enseigna, entre autres, à Simon Callow, qui interpréta Mozart dans la première d'Amadeus de Peter Shaffer, à jouer du piano de manière convaincante. Birtwistle a été anobli en 1988 et fait compagnon d'honneur en 2001.
Si la musique dissonante et déchiquetée de Birtwistle peut sembler agressive sans compromis, elle contient également un énorme coup de poing émotionnel et est capiteuse et complexe. Une grande partie de son travail s'appuyait sur son amour de la poésie et de la langue, et il s'est inspiré des mythes, des rituels et du folklore. Un opéra, Gawain, a pris comme source la romance en moyen anglais d' Arthurian Knight ; Le Minotaure de 2008 a raconté la légende grecque et Le masque d'Orphée (1986) a exploré le mythe d'Orphée.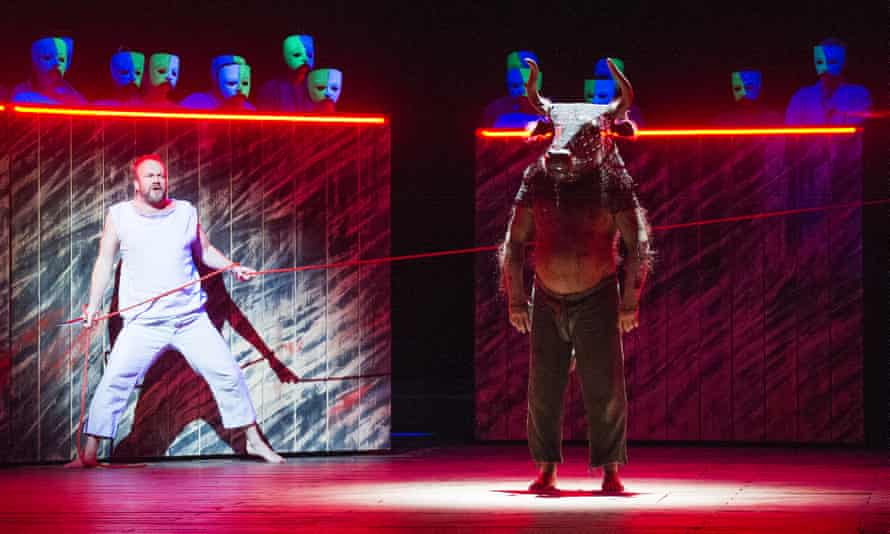 Il a atteint la renommée nationale en 1995 lorsque son concerto pour saxophone Panic a été créé au Last Night of the Proms. L'œuvre – le premier morceau de musique contemporaine jamais présenté dans un programme Last Night – était prévue pour la seconde moitié du concert et a donc été diffusée en direct sur BBC One à des millions de téléspectateurs un samedi soir. L'énergie robuste et le paysage sonore brut et violent de l'œuvre ont été décrits par certains critiques comme une "terrible cacophonie", et le standard de la BBC a été inondé de plaintes de téléspectateurs selon lesquelles leurs oreilles avaient été agressées.
Birtwistle a continué à composer jusque dans ses 70 et 80 ans. Son duo pour huit cordes de 2019 a été nominé pour un Basca Ivors Composers Award (sa 10ème nomination) ; le Moth Requiem pour voix féminines, harpes et flûte, qui a été créé aux UK Proms 2013 et a remporté un prix de la Royal Philharmonic Society – son cinquième, faisant de lui le musicien le plus honoré de l'histoire des RPS Awards. "L'une des plus belles et des plus personnelles de ses partitions récentes", a écrit Andrew Clements du Guardian. De nombreux chefs d'orchestre ont défendu sa musique, dont Pierre Boulez, Simon Rattle, Daniel Barenboim et Antonio Pappano.
Parmi ceux qui ont rendu hommage sur Twitter figuraient Roger Wright d'Aldeburgh Music et le chef d'orchestre Nicholas Collon, qui a dit "Quel visionnaire, quel virtuose, quelle inspiration". compositeur australien Lisa Lim a écrit: "C'était un compositeur crucial pour moi : Secret Theatre, Earth Dances, Mask of Orpheus entre autres grandes œuvres."