Ailleurs dans le divertissement, les événements et les arts :
Danse, tambour, art textile
Core Dance, basé à Atlanta, mettant en vedette Gasali Adeyamo, un artiste de la fibre indigo d'origine nigériane, et Akeem Ayanniyi, un batteur et constructeur de tambours nigérian, interprétera "The Colors of Love/The Colors of Life" de 1h40 à 2h30. pm jeudi sur Harding Centennial Fountain sur le campus de l'Université de Central Arkansas au 201 Donaghey Ave., Conway. En cas de pluie, le spectacle sera déplacé à la salle de bal du Centre étudiant (salle 205A).
Il fait partie d'une résidence de trois jours pour Adeyamo, Ayanniyi et la fondatrice de Core Dance, Sue Schroeder, organisée par le Collège des arts, des sciences humaines et sociales de l'université. L'entrée à tous les événements de la résidence est gratuite.
Ayanniyi et Core Dance présenteront également "Planetary Dance" dans laquelle les participants peuvent courir, marcher ou se tenir debout dans une série de cercles concentriques pour créer un mandala en mouvement sur un rythme régulier, mercredi de 16h à 17h sur la pelouse du côté ouest de Win Thompson Hall .
Et Adeyemo, connu pour son travail avec les méthodes de résistance au tie-dye, au tie-dye et à la pâte de manioc, et Ayanniyi animeront des ateliers sur la fabrication de tissus et le tambour Adire dans la salle 311 de 11h à 16h et le mercredi de 18h à 20h respectivement par McAlister Hall. Les artistes participeront également à un dîner et à une causerie informelle dans la salle du foyer du McCastlain Hall jeudi de 17 h 30 à 19 h 30.
L'entrée à tous les événements est gratuite. Visitez uca.edu/cahss/artists-in-residence.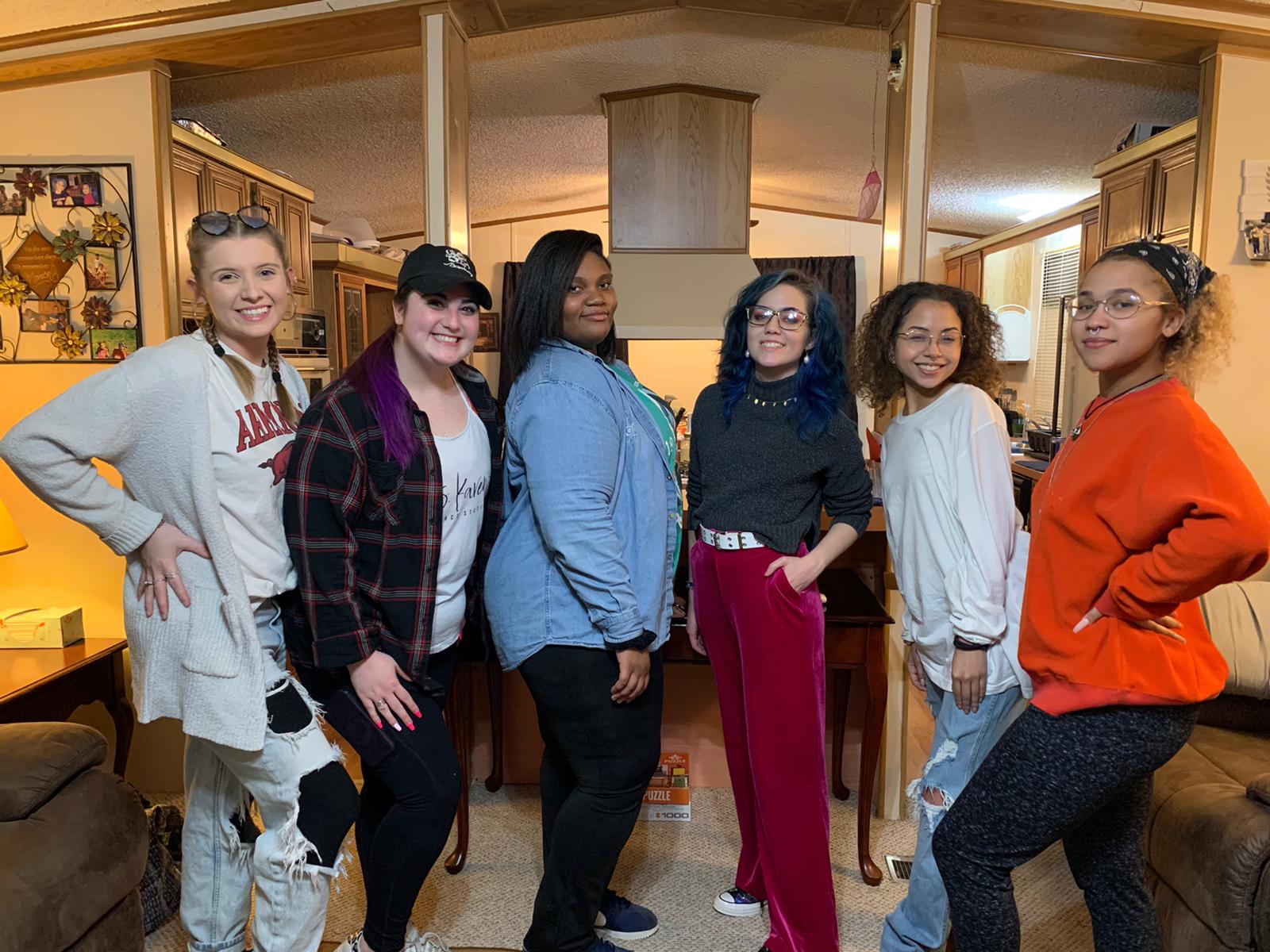 L'Essence Vocal Band de Jacksonville sera en lice pour le titre de VoiceJam Champions au Walton Arts Center de Fayetteville samedi. (Numéro spécial de la Democrat Gazette)
Festival a cappella
Huit groupes a cappella d'écoles secondaires, de collèges et de communautés de partout au pays s'affronteront pour le titre de champion VoiceJam samedi à 19 h 30 au Walton Arts Centre à Fayetteville, 495 W. Dickson St. Les billets vont de 19 $ à 39 $.
Le groupe vocal Essence de Jacksonville rejoint le VIBE de Dallas ; Cinquième mesure de Houston High School à Germantown, Tennessee; Les Ozarks de Springfield, Missouri ; KeyHarmony de l'Université de Floride centrale à Orlando ; Côté A du lycée A&M Consolidated à College Station, Texas; Grains of Time de la North Carolina State University à Raleigh, Caroline du Nord ; et Green Tones de l'Université du nord du Texas à Denton lors de la finale du concours.
Le centre accueille également une série d'ateliers VoiceJam de 8h50 à 17h00. Les laissez-passer complets pour l'atelier coûtent 20 $.
Un programme complet, plus d'informations et des billets sont disponibles sur waltonartscenter.org/special-events/voicejam-festival. Composez le (479) 443-5600.
Audition "Cendrillon"
Le Arts & Science Center for Southeast Arkansas, 701 S. Main St., Pine Bluff, organise des auditions pour les artistes âgés de 16 ans et plus pour "Rodgers and Hammerstein's Cinderella" du 8 au 10 avril entre 12h00 et 20h00. Les auditeurs doivent préparer une à deux minutes d'une chanson dans le style de la comédie musicale et des lectures du scénario ; Des chansons, des "pages" de script et des liens vers des vidéos de didacticiel seront disponibles lors de l'inscription – visitez asc701.org/auditions. Les auditions vidéo sont acceptées. Les dates de représentation sont du 22 au 24 juillet et du 29 au 31 juillet. Pour plus d'informations, appelez le (870) 536-3375 ou envoyez un e-mail [email protected]