Shabaka Hutchings, sensationnel de saxophone ténor anglais multi-genre, dirige tellement de groupes différents qu'il peut être difficile de tous les suivre.
Mais son groupe le plus distinctif à ce jour est probablement les Sons of Kemet, qui le réunit avec le tubiste Theon Cross et les batteurs Tom Skinner et Eddie Hick.
Ensemble, ils fusionnent calypso, jazz, funk, soca, hip-hop, dub-reggae, trap et plus encore dans un ensemble revigorant et propulsif qui est à la fois stimulant et inspirant pour la danse.
Lors d'une tournée tardive pour promouvoir leur quatrième album, Black to the Future de 2021, socialement conscient, Sons of Kemet attire un jeune public qui n'est peut-être pas aussi familier que les auditeurs de jazz plus expérimentés avec Sonny Rollins, John Coltrane, Pharaoh Sanders et l'autre saxophone légendes qui ont inspiré Hitchings.
Heureusement, la musique de Sons of Kemet est suffisamment puissante pour les deux publics.
21 h Samedi Belly Up, 143 South Cedros Ave., Solana Beach. 20-22 $. (858) 841-8140. www.bellyup.com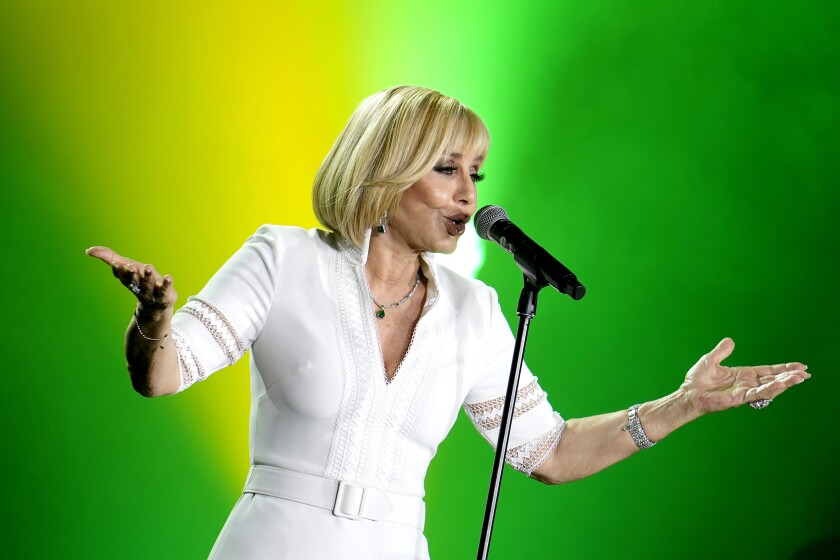 bon sang
La légende de la chanson née à Téhéran Faegheh Atashin – qui joue le rôle de Googoosh et a longtemps été saluée comme la "Voix de l'Iran" – est une force vibrante de résilience.
À partir de 1979, le gouvernement de son pays lui a interdit de se produire dans (et de quitter) son pays natal pendant 21 ans. L'interdiction s'est étendue à toutes les chanteuses; Googoosh était le plus célèbre.
Depuis son exil à Los Angeles en 2000, elle a enregistré huit albums et fait le tour du monde.
A 71 ans, Googoosh reste un symbole de défiance. Leurs chansons, presque toutes interprétées en farsi, semblent inoffensives pour les oreilles occidentales.
Mais ses paroles peuvent toujours ravir avec des couplets aussi entraînants que "Pourquoi chanter un crime ces jours-ci?" et "Don't Tell Me to Run From Love" (ce dernier de sa ballade de 2014 "Behesht", la première chanson pro-LBGTQ notable d'une chanteuse d'Iran, un pays où l'homosexualité est passible de mort).
20h dimanche. Théâtre Balboa, 868 Fourth Ave., centre-ville. 92,50 $ à 189 $. (619) 615-4000. ticketmaster.com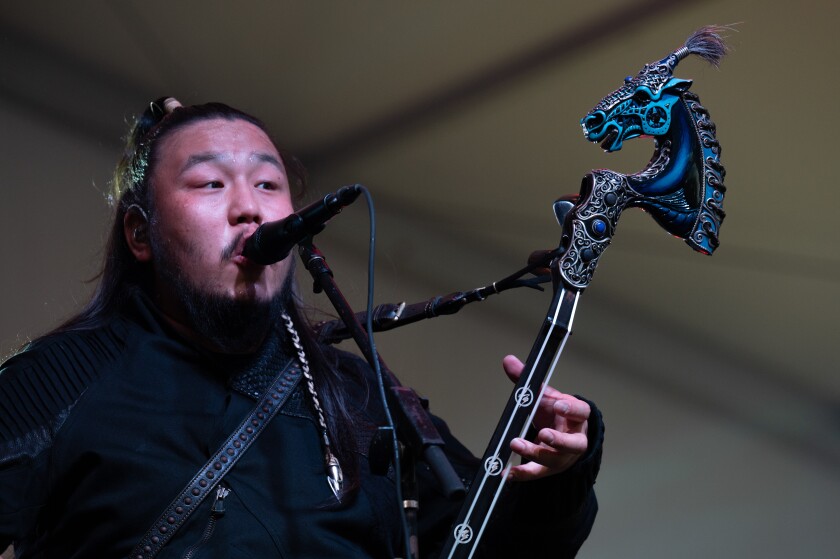 Le Hu, avec Le Hanté
Ce week-end, The Hu est devenu le premier groupe de rock mongol à se produire au Coachella Valley Music & Arts Festival à Indio.
À parts égales de heavy metal et de musique folklorique mongole, les chansons de The Hu comportent des tambours et des guitares électriques ainsi que des instruments traditionnels mongols tels qu'un morin khuur (un violon à tête de cheval à deux cordes) et un tuvshuur (un luth à trois cordes).
Les membres du groupe maîtrisent également l'art du chant guttural, dans lequel chacun d'eux chante plusieurs notes en même temps. Je croise les doigts pour que The Hu soit choisi pour ouvrir la prochaine tournée 2022 de The Who.
19h30 samedi. Concerts Humphreys près de la baie, 2241 Shelter Island Drive, Shelter Island. 32 $ (admission générale/debout uniquement). humphreysconcerts.com